Senior Moderator
Tribal Wars 2 team
Somewhere, at the end of the map within Tribal Wars 2, a kingdom is hidden. Behind the bushes and the dense forest you will find the kingdom of King Crown. The legend tells a story about a secret shield vault in the castle's throne room. The kingdom, one of the most beautiful within Tribal Wars 2, was unfortunately overshadowed by this secret. Every ones in a while the empire was attacked by bandits and robbers who were after the treasure in the vault. Every time people died or left the empire to try finding their luck elsewhere and to stop experiencing the horrible attacks. The last attack was so horrifying that King Crown had to pay for it with his life. The empire slowly turned into a ruin but to this day the secret shield vault is still unopened.
But that will change now! During the general horse ride,
@dutch pirate
and I
@Artifex
have found the code for the vault. And we would like to share the treasure of the vault with you, our players!
BUT,
Of course you have to do something for it. It is up to you to guess the correct combination where each shield has a number between 0 and 20 (both numbers also participate). It is therefore up to you to respond with a number combination in the comments below. Do this for the overview as follows:
L: X
M: XX
R: X
Each player therefore submits 3 numbers. If one of those numbers is correct, you have a chance to win the treasure in the vault. So if, for example, 5 players pass on number X and that number is correct, then 2 players are chosen from those 5 players who win the prize.
Rumors tell that it is a treasure of 2100 crowns that are shared by 6 players (350 crowns per player).
The rules:
- The game and forum rules apply
- Each player can participate with one account. Multiple registrations are not allowed.
- Team members of the Tribal Wars 2 team may not participate.
- Answers must be received by 11:59 PM on sunday 14 July.
- The winners will be announced on monday / tuesday 15/16 July!
- The competition leaders can, in an exceptional situation, decide to pauze or stop the competition.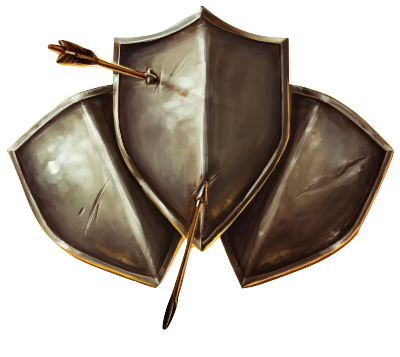 If you have any questions, you know where to find us!
Good luck.
Your Tribal Wars 2 Beta Team